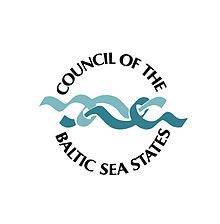 Project no.:
PSFSC062017/3
Project description:
The project contributes to a sustainable development of a prosperous Baltic Sea region by developing a teaching and training course on sustainable urban stormwater management and related ecosystem services. The course will bring together students, decision makers, planners and other professionals for a multi-actor, mutual learning programme. The course will be embedded and disseminated through the Baltic University Programme to reach stakeholders from the entire Baltic Sea region. Through its multi-actor approach and active knowledge and experience exchange across the Baltic Sea region, the project will foster macro-regional cooperation and developments.
Project funding:
Council of the Baltic Sea States – CBSS
Project results:

• New, open online course on sustainable stormwater management and ecosystem services;
• Improved education in environmental engineering with respect to stormwaters;
• Improved cooperation between relevant stakeholders in Finland, Lithuania and Germany.
Period of project implementation: 2017-10-01 - 2018-09-30
Project coordinator: Turku University of Applied Sciences LTD
Project partners: Hamburg University of Applied Sciences, Kaunas University of Technology